Recent News
2016
Bentley Condominium Investment Update
June, 2016 – The Bentley building construction was completed. All owners have taken possession of their units, and as of December, 2016 only 10 units remain for sale.
West Edmonton Mall Kiosk  
January, 2016 – The kiosk has now been removed.
---
2015
July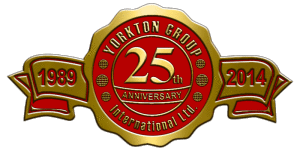 Celebrating 25 years of excellence for our clients!

– Since 1989
---
Bentley Condominium Investment Update
November – We would like to advise you that our Bentley Condominium project has been progressing smoothly with the envelope, mechanical, electrical, and roof structure being substantially completed.
Registered investors can view the entire update in our Member Update section.
Happy Canada Day

July 11th, 2015 Yorkton Group International will be doing a Real Estate Presentation for prospective and interested investors. This will be held at the Royal Glenora Club from 10:30am – 12:00pm. Complimentary Brunch will be served.
West Edmonton Mall Kiosk  
February 26, 2015 – Yorkton Group International's West Edmonton Mall has moved locations. Originally near the Water Park Attractions the new kiosk will be located on the 2nd Floor of Phase in between the Apple Store and the Lulu Lemon Store just East of the Ice Arena. Click on the WEM logo for a map of our location.
---
2014
Edmonton Rezoned ~1000 Acres within the Edmonton Energy & Technology Park
2014 – The City of Edmonton approved and completed the rezoning of approximately 1000 acres within the Edmonton Energy & Technology Park. Contact your Yorkton Representative for details.
A New Look Online
November 1, 2014 – Our new website is posted, as you can see. The new website now includes a glimpse into Yorkton Group's Team, Portfolio, and Philosophy. Please take a look around and if you have any suggestions please visit the Contact Us Page.
Yorkton Group International – Future Project
August 26, 2014 – The approval from Edmonton City Council for our Twin Highrise project has been approved. View the article featured on the front page of the Edmonton Journal.
Ridg

emont Estates Owners
July 16, 2014 – Very happy to announce that the sale of the Ridgemont Estates Project is completed. Please use the 'member login' Section for up to date payment information.
*Contact us if your information may have changed by clicking here.
---